Having run a successful startup as bbdaily (RainCan) which is part of Bigbasket now with Tata Enterprise, we have gone through entire lifecycle of highs and lows of a startup journey.
Technology has a pivotal role while building a startup. David vs Goliath is decided by that x-factor which comes from technology excellence. Building solutions at scale with enterprise-grade quality, security, and speed is our offerings for startups.
The founding team of Digitalflake has more than three decades of industry experience. On one hand, we have implemented ERP and planning solutions for Large Global supply chain clients on-premise along with cloud deployment. On the other hand we have seen banking, investment and accounts in a much detailed way.
Ecommerce
Banking
Investment
Retail
FMCG
Automotive
Manufacturing
Distribution
Logistics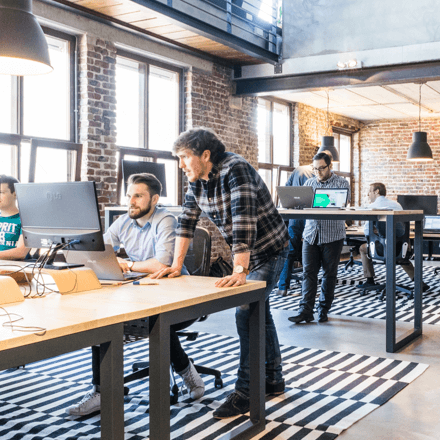 Idea discussion allows us to deep dive and brainstorm your business requirements. Scenarios discussion, planning, Scope documents, and setting a roadmap for implementation are important aspects of this stage. The outcome of this phase is a plan of execution.
Our team gets into details of UI and UX to create first-hand designs and wireframes. These design blueprints go through multiple iterations to your satisfaction. Good wireframes are the foundation of solid product development and a delightful end-user experience.
The team gets to work with ready wireframes and develop prototypes. Unit testing and UAT constitute to define the final product. Everything gets approved by you.
If you want to Deploy the designed APP on distribution platforms such as google play store or apple app store with their compliance restrictions, our Team takes care of it. Cloud deployment, Domain management, security, and monitoring is also taken care of in this phase
We build Solutions to Scale
We add business solutions To your idea
We can engage as early as the idea stage or as late as at the deployment stage. We provide recommendations and help in building your solution using knowledge gained from years of exposure to the startup ecosystem.
We also help raise funds for your startups through our founder's fund or our network.
We Love Startups And Support them in Whichever Way Possible.
Check out the list of free support Digitalflake offers to every startup on first come first help basis, based on our bandwidth
Reach out to us at startup@digitalflake.com
Being entrepreneurs ourselves and having built a large team to execute an idea, bringing in technology to scale the prototype, and exiting to a large deal we have earned the confidence to help startups in specific segments and verticals.

We are looking to explore and fund early-stage Indian startups in the pure tech space.
 
If you are building something interesting, we will be happy to discuss it with you.
 
startups@digitalflake.com